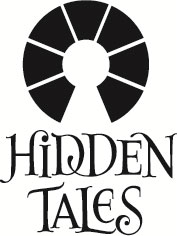 Hidden Tales is a series of beautifully illustrated adventure books making reading interactive in Cambridge.
---
Hidden Tales is a fun literacy project for children aged 8 and over. Its interactive adventure books are designed to get children excited about visiting local museums. Hidden Tales encourages readers to collect stamps, decipher codes and solve mystery to discover a secret hidden artefact in their city. In this case, an intricately carved keystone hidden somewhere in Cambridge. Loved by schools, Hidden Tales develops problem solving, collaborative learning, art and cultural appreciation and a growth mindset. Described as the "Da Vinci Code for Children", Hidden Tales has attracted endorsements from former Children's Laureate Sir Michael Morpurgo and Dame Mary Beard.
The Buffini Chao Foundation assisted Hidden Tales by match-funding the purchase of books in schools with high levels of social deprivation. The Foundation also supported the pre-launch event at the Sedgwick Museum, increasing the capacity of the event and allocation of Golden Tickets for participating schools.
Over 300 children and families attended, including many travelling from outlying areas such as Thetford, March and Wisbech. The 80 Golden Ticket winners enjoyed an incredible immersive treasure hunt around the museum.
"The children were very excited to read a book where the action took place in their city. Even the children who can be hard to reach were excited to learn about the places they see locally. After being given the opportunity to purchase the book at a reduced rate, more children were able to buy a personal copy of the book and follow the museum trails. My Year 5 class love to tell me of their adventures in the museums and what codes they have cracked. We all love the interactive nature of this fabulous book." – Year 5 Class Teacher