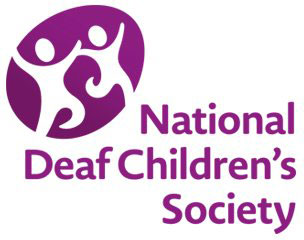 The National Deaf Children's Society is the leading charity for deaf children, supporting every deaf child who needs them.
---
The National Deaf Children's Society provides expert support to the 50,000 deaf children in the UK – no matter their level or type of deafness or how they communicate – and campaigns for their rights to receive equal opportunities. They work tirelessly on behalf of deaf children and their families, engaging with decision-makers and professionals to break down the barriers holding deaf children back.
The Buffini Chao Foundation supports The National Deaf Children's Society Young People's Advisory Board (YAB) which acts to improve the lives of deaf children and young people by advising on and influencing the organisation's strategic priorities and activities, ensuring their work meets the expectations of those it will affect. The YAB offers an exciting, hands-on opportunity for young people to influence change. The YAB also promotes positive images of deaf young people and challenges the inequalities they face in childhood. It aims to influence and improve the practice of organisations interacting with deaf children and young people on a regular basis.
Importantly, the YAB gives members the chance to meet other deaf young people and learn new skills. For many members it is their first ever opportunity to meet another deaf child or young person.
"Our YAB is now in its ninth year. In that time 90 deaf young people have come through the board. They've designed and developed campaigns to make the public more deaf-aware, run a campaign persuading the Government to introduce a GCSE in British Sign Language, and our current group of young people are trying to ensure that deaf children across the country get the best possible careers advice at school. All of this has been made possible because of the belief, vision and generosity of the Buffini Chao Foundation. Thousands of deaf children and young people all over the UK have now had their lives improved through the work of our Youth Advisory Board." – Susan Daniels OBE, Chief Executive of The National Deaf Children's Society