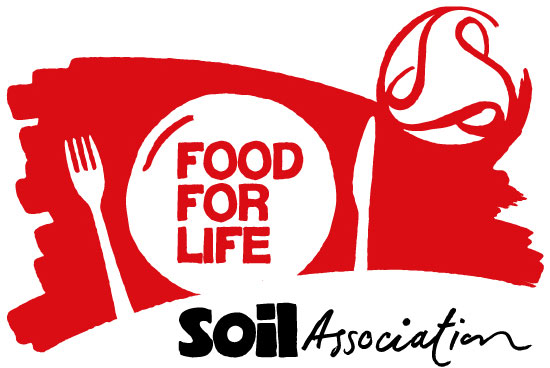 The Soil Association campaigns for healthy, humane and sustainable food, farming and land use.
---
The Soil Association's award-winning Food for Life programme aims to transform food culture; working with schools, nurseries, hospitals, care homes and their surrounding communities around the core ethos of healthy, tasty and sustainable food. They want to make good food the easy choice for everyone, whoever and wherever they are, encouraging nutritious, fresh and sustainably sourced food that is eaten with others. Evaluation of Food for Life shows it tackles inequalities, supports local communities and is good for children's health.
Their School and Early Years Award programmes support schools to serve healthy, good quality food and ensure that children are supported to eat well. The programmes provide growing and cooking activities helping children understand where food comes from, and link schools with farms and communities to celebrate local, sustainable food.
The Buffini Chao Foundation supports the Food for Life programmes and as a result has helped the Soil Association deliver programmes in schools and nurseries in Leicester, Lancashire and Bristol. Children in deprived areas of the cities benefit from education on eat healthier diets and how to transform their school's food culture.
"Donations like the ones we have received from the Buffini Chao Foundation enable us to deliver innovative and creative activity that would otherwise not be possible. Their kind contributions have helped our amazing delivery teams provide exciting, engaging and critical support to those who need it most." – Ian Nutt, Head of Development