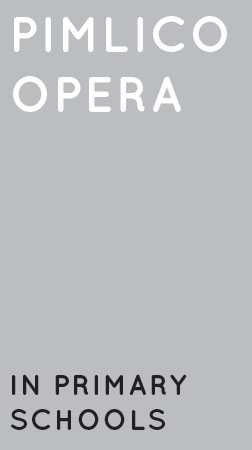 Pimlico Opera is a charity using music and drama to advance personal development, particularly with younger people.
---
Pimlico Opera launched Primary Robins in 2013, which sees KS2 classes gather around the piano every week, learning songs from a specially-prepared songbook. The project enriches the lives and expands the outlook of school children who have little exposure to music.
It began with 380 children in 4 schools in Hampshire and has since expanded to reach over 2,000 children at 19 schools across the country. Since their sister charity, Grange Park Opera, moved to Surrey in 2016 they have expanded the project in this county with help from the Buffini Chao Foundation. The support from the Foundation has enabled Pimlico Opera to reach 9 schools and over 1,000 Robins in Surrey alone.
Additionally, since 1991 Pimlico Opera has taken 60,000 members of the public into prison; worked with more than 1,000 prisoners and enabled 10,000+ prisoners to see a show.
Their last project – a production of Sweet Charity at HMP Bronzefield – was described by the resident Governor, Ian Whiteside, as "the single most positive project within a prison I have ever been involved with".
"Thanks to the very generous donation from the Buffini Chao Foundation, nine primary schools in Surrey have Primary Robins. Every week of the school year nearly 1,000 children in Surrey, who have little exposure to music, now have a thirty-minute singing class at no cost to the schools. The joy that singing brings to so many of the children is wonderful, it can boost their confidence and self-esteem and musical learning enhances learning in other areas. I truly believe that music does have the power to change lives." – Annabel Larard, Project Leader.